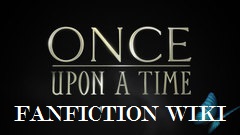 Welcome to the Once Upon a Time Fanfiction Wiki
Edit
Writing about Once Upon a Time through your perspective. Make sure, if you're creating a page for a character that exists in another story that you state so in the title; for example, all characters, items and places featuring in the fanfiction story by me, HarryPotterRules1, have (COAI) after them.
Please check out the Community Corner before posting anything.
Latest activity
Edit
Ad blocker interference detected!
Wikia is a free-to-use site that makes money from advertising. We have a modified experience for viewers using ad blockers

Wikia is not accessible if you've made further modifications. Remove the custom ad blocker rule(s) and the page will load as expected.